Home / Services / On-Site

Instrumentation is a very important asset within a plant process and a lack of maintenance can result in costly break downs and lost production.
Envogen provide a comprehensive, cost-effective, on-site service that includes calibration, preventative maintenance, planned shutdown work and asset management. This involves working as an independent team or as a sub-contractor to a larger maintenance effort to minimise down-time and have the instrumentation in full working condition within a specified time-frame.
On top of our ability to calibrate the instrumentation, fault find and address minor errors we are also able to remove the instrumentation and return it to our workshop where repairs can be undertaken. If a repair is not possible we can supply a replacement instrument to the same specification. In many cases we will carry a stock of the required instrument which is available off the shelf.
Envogen provide an on-site calibration services for all forms of pressure, temperature, level, flow, weight, ph, conductivity, etc. We certify the instrumentation within our client's plant, allowing them to demonstrate compliance with their Regulatory Authority, British Standard, International Standard, etc.
By accurately calibrating the instrumentation on-site, control related 'off-spec material' can be kept to a minimum, increasing our client's overall profitability.
Included within our on-site service is:
Initial site inspection, for new sites/projects, to determine the time-frame required.
All calibrations are traceable to National/International standards.
All technicians are CCNSG Safety Passport Approved.
Quick delivery of associated certification.
An individual contact that can help you to resolve any plant issues that you may have.
Post service support.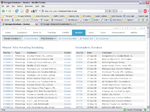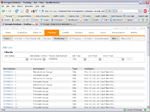 Asset Management & Optimisation
Envogen have developed a new database system that allows it's staff and client's to login remotely and monitor the progress of their instrumentation.
Using the systems ability to log everything that takes place to the instruments, we can identify trends in the instrumentation services provided to our client's and offer advice on how we can reduce repairs and breakdowns.
Contact us to find out more.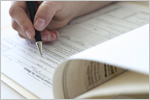 Service Agreements
Envogen can provide its customers with even greater cost savings by building in flexibility and increasing on-site efficiency.
Contact us for more information.